Welkom.
Sinds enkele jaren hou ik me bezig met diverse vormen van fotografie.
Zowel portretfotografie, familiefotografie, bruidsfotografie natuurfotografie en macrofotografie zijn de vormen van fotograferen waar ik me mee bezig hou.
Je zou kunnen spreken van allround.
De manier van fotograferen met mensen is alsof ik zelf de gast ben en niet de fotograaf. Ongedwongen en speels de personen in een pose brengen zodat ze zich op hun gemak voelen en daarmee spontane foto`s krijg.
Ook goed rekening houden met de compositie en licht.
Daarbij gebruik ik flitsers en continulicht. Tijdens een fotoshoot probeer ik zoveel mogelijk te variëren in pose en daarmee veel verschillende foto`s vast te leggen.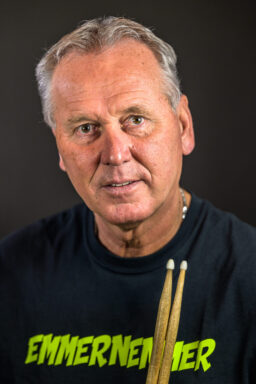 Ik beschik over meerdere Nikon camera`s en lensen.
Voor natuurfotografie gebruik ik meestal de 150-600 en 100-400 lens.
Dit om dicht bij het onderwerp te kunnen komen.
Vooral vogelfotografie is wat me interesseert. De kleuren en varianten in Nederland zijn zeer uitlopend en boeiend.
PORTRETFOTOGRAFIE
Portretfotografie doe ik in mijn eigen (kleine)studio thuis en op locatie.
In mijn studio beschik ik over meerdere achtergronden.
Hiermee kan ik afstemmen welke kleur achtergrond de klant wil.
Door te variëren met het licht kun je zeer mooie resultaten krijgen.
Scherpte/diepte is belangrijk bij een portret. Hiervoor gebruik ik veelal een 85/1.4 lens voor het gewenste resultaat. Op locatie flitsers en continulicht zodat de persoon of personen los van de achtergrond komt of komen.
Zwart/wit beelden is veelal in de afwerking van de foto`s een optie.
Elven kijken tijdens het fantasy-evenement Elfia 2022.
Elven kijken tijdens het fantasy-evenement Elfia 2022.